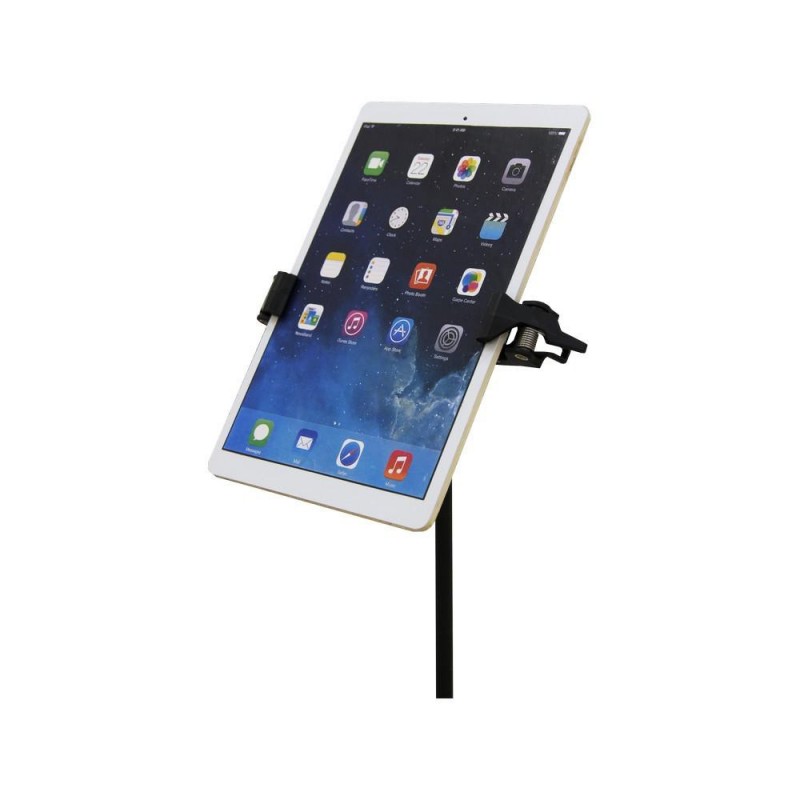 Maximize
Display all pictures
Rimuovi questo prodotto dai miei preferiti.
Aggiungi questo prodotto ai miei preferiti.
AirTurn Manos Universal Tablet Mount
How do you hold an iPad? How do you hold a Mini? How do you hold an Android?

When we wanted a universal mount for any tablet, we decided to model it after the world's perfect holder: The Human Hand.
The Manos Mount will firmly grip any model up to 8.5 inches wide and up to 1.25 inches thick. It will even hold smartphones!